Foodies do not eat to live; they live in order to eat! No matter how much they binge eating, there's always some more room in their tummy for a hot chocolate fudge brownie or a cheesy slice of pizza!
But how much can you eat out? It not only cuts a big hole in your pocket but also is quite unhealthy. Why not make delicacies at home? Good news! There are food bloggers who have accumulated vegetarian and non-vegetarian recipes from all across the globe for your kitchen. Their simple guides and YouTube tutorials will surely make you a master chef in no time!
So, here are the top 10 food bloggers in India who surely know how to whet your gastronomical urges!
Dassana | Veg Recipes of India
Dassana and her blog can be your one stop solution if you're a vegan. From breads and nuns and street food to continental, you will find every possible vegetarian delicacy at Dassana's! What's interesting about her posts is that she gives a brief introduction as in the origin and nutrition value of every preparation she writes on. Also, the step by step pictures of the recipe makes cooking very easy for novice hands! You know exactly what the colour of fried onions should be before adding the next ingredient!
Website: http://www.vegrecipesofindia.com/
Facebook: https://www.facebook.com/vegrecipesofindia
Instagram: https://www.instagram.com/vegrecipesofindia/
Nags | Edible Garden
Nags has her recipes sorted according to gastronomical craving every foodie has once in a while! Say you are craving for some Biriyani, then you go straight to the Biriyani section to discover a whole range of different kinds of Biriyani delicacies. Or say, you want to taste some Chinese, there is a huge variety of Indo-Chinese recipes as well! Additionally, she specializes in culinary concepts from South India, primarily Chettinad, Kerala, Tamil Nadu and Andhra. Also, there are snacks and food for every kind of Indian festival!
Website: http://www.cookingandme.com/
Instagram: https://www.instagram.com/ediblegarden/
Sailja Gudivada | Sailu's Kitchen
Traditional salads or Street food- Shailja has mastered them all! While meat lovers will go gaga over her non-veg fare of food, fitness freaks will definitely profit from her Ayurvedic recipes. At Shailu's Kitchen, you will find all recipes arranged neatly in a tabular form, making it easy to select the one you are looking for. Her easy step by step guidance is extremely helpful for those who are trying their culinary skills for the first time.
Website: http://www.sailusfood.com/
Facebook: https://www.facebook.com/SailusKitchen/
Pinterest: https://au.pinterest.com/sailu/indian-food/
Deeba Rajpal | Passionate About Baking
For all of you with a sweet tooth, visit Deeba Rajpal at passionateaboutbaking now! Once you have seen the photos of her bakeries, you will rush to your oven in no time. Do not worry; she will teach you baking from the scratch with easy to follow recipes that yield in mouthwatering results. However, her Website is not only limited to baking recipes but also include several cheese savories and Indian snacks. She also conducts food styling workshops for those who want to learn the art of garnishing.
Website: https://www.passionateaboutbaking.com/
Instagram; https://www.instagram.com/passionateaboutbaking/
Facebook: https://www.facebook.com/PassionateAboutBaking
Richa Hingle | Vegan Richa
As the name of her blog suggests, Richa believes in consuming plants "till we start photosynthesizing." But within the limited scope of vegan ingredients, Richa has created incredible recipes. She mixes Vodka with pasta and infuses Chipotle flavours into tacos. Her recipes are indeed a unique concoction of global cuisines and with what scrumptious results!
If you too wish to try some crazy infusions in your kitchen, visit the blog today and take some culinary advice from the masterchef herself.
Website: http://www.veganricha.com/
Instagram: https://www.instagram.com/veganricha/
Pinterest: https://www.pinterest.com/veganricha/
Facebook: https://www.facebook.com/VeganRicha/
Sharmilee Jayprakash | Sharmis Passion
Sharmilee basically has all food blogging goals under one roof. Soft rotis to Christmas candies, she guides food enthusiasts on all such paths. Her recipes have separate Hindi and Tamil glossaries to give you the name of the spices and condiments in authentic Indian terms. In addition to lip-smacking recipes, she writes restaurant reviews of places she has visited which is particularly helpful for travel and food fanatics.
There's also a separate section for kids' tiffin for every mummy who has to ransack recipe books for their children's regular lunchbox!
Website: http://www.sharmispassions.com/
Instagram: https://www.instagram.com/sharmispassions/
Facebook: https://www.facebook.com/sharmispassions
Maria and Jose | Maria's Menu
Maria has all basic recipes that top every Indian's food habits- Fish fry, French toast, Paneer butter masala and such others. However, because she herself is from Kerala, most of her recipes are inspired from South Indian delicacies. If you visit her blog, you will also find Arabic recipes and those meant specifically for bachelors, struggling in the kitchen. So, whether you are an efficient cook or just a single person, somehow trying to prepare good meals for yourselves, Maria has posts for all of you!
Website: http://mariasmenu.com/
Instagram: https://www.instagram.com/mariasmenu/
YouTube: https://www.youtube.com/c/mariasmenu
Jeyashri Suresh | Jeyashri's Kitchen
Jeyashri has amalgamated a catalogue of recipes from North to South India. Beautifully illustrated with relevant pictures and minimal writings, Jeyashri's Kitchen is indeed a food lover's heaven! She has numerous microwave recipes for those who think cooking on the gas oven is too much of work. And for all those who have an aversion to garlic and onion, Jeyashri has equally delicious meals for them.
Website: http://www.jeyashriskitchen.com/
Twitter: https://twitter.com/jeyashrikitchen
Facebook: https://www.facebook.com/JeyashriKitchen
Jayanthi Kumaran | Tasty Appetite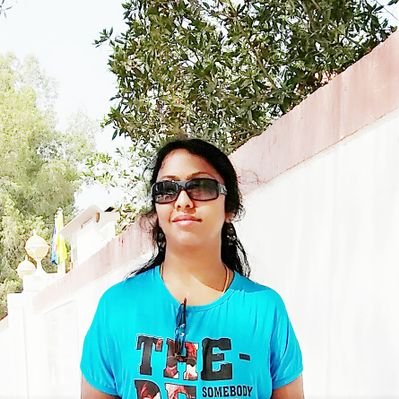 Jayanthi has amazing recipes up her sleeves that are both healthy and tasty. She has tried out all kinds of Indian cuisines and documented them under a proper index. Tea time snacks, spicy curries, side dish for rotis, Chettinad recipes- there are amazing variations in any category you choose. Pickles, pakoras to sweets- you will master the art of cooking them all under Jayanthi's able guidance!
Website: http://www.tastyappetite.net/
Instagram: https://www.instagram.com/tastyappetite/
Facebook: https://www.facebook.com/TastyAppetite/
Rajeshwari Vijayanand | Rak's Kitchen
There's a corner for mothers looking for food goals to pack their kids' lunchboxes, single men struggling to prepare meals independently and hosts trying to plan out the lunch spread for any occasion. This blog teaches every Indian recipe step by step with easy guidelines. You will also find variation of oats' meals for the fitness freak in you. There are sorbets, popsicles, lassi and pakoras for every foodie ever!
Website: http://www.rakskitchen.net/
Facebook: https://www.facebook.com/rakskitchen/
Instagram: https://www.instagram.com/rakskitchen/
So, start following these food bloggers for mastering your culinary skills!