Rewarding your travelling desires
'To travel is to take a journey into yourself'- Travelling is indeed a part of life. A traveller wishes to surf the globe and reap nature's beauty from its very roots. Daily chores of life often bar us from enjoying what's in store away from home. Hence, our ever increasing list of destinations left to be trotted, grows manifold. Everyone wishes to explore with their nearest and dearest ones to attain that eternal bliss.
But how often do we succeed in edging a perfect plan and attempt to make our trip a memorable one? Motly, the choice of destinations seems confusing while accommodation and food poses potential intimidations to a complete journey. This is where expert bloggers dig in. They are not just any blogger you will find online, but their experience will probably get you started right there, right then. Whether it is the beauty of the Mediterranean, that appeals you or the glamour of New York that bedazzles you, these veterans have seen everything! Waste no more time, enjoy their personal experiences, grab ideas about what to eat, lodging, how to train your travel bugs to retain what you are about to experience. Learn about the shortcuts while you trip to the Himalayas or bathe in the Sun in a Mauritian beach. What are you waiting for then? Jet set go!
Here are top 10 travel blogs you cannot ignore.
1. Travel Tales from India: http://traveltalesfromindia.in/ 
Mridula Dwivedi invites her readers for a remarkable journey into quaint Indian destinations, and her blog very intricately captures the details. None but she can depict the details into Indian locations and even abroad. Her style and ways of writing penned down with such simplicity inspired even BBC and Guardian to peek into hotel and travel reviews. Journeying for the first time alone? Vent all your adrenaline by taking a long trip. Refer to her blog for details on railway timings and preferable air and bus journey itinerary.
Facebook: https://www.facebook.com/mridulablog
Instagram: https://www.instagram.com/mridulablog/
2. Be on the Road: http://www.beontheroad.com
Sankara is one of India's top travel and biking bloggers. His interest lies in backpacking, leaving the comfort of the four walls and venturing out to explore the ethnic dynamics of the world. He confesses that not being "on the road" makes him fidgety. He mainly collects coins, fridge magnets, flags and other souvenirs from his travel destinations. If you too love to ride a rusty bike on an open dusty road, visit beontheroad.com and draw some motivation from Sankara.
Twitter: https://twitter.com/sankaracs
Facebook: https://www.facebook.com/BEONTHEROAD
3. My Yatra Diary: http://www.myyatradiary.com/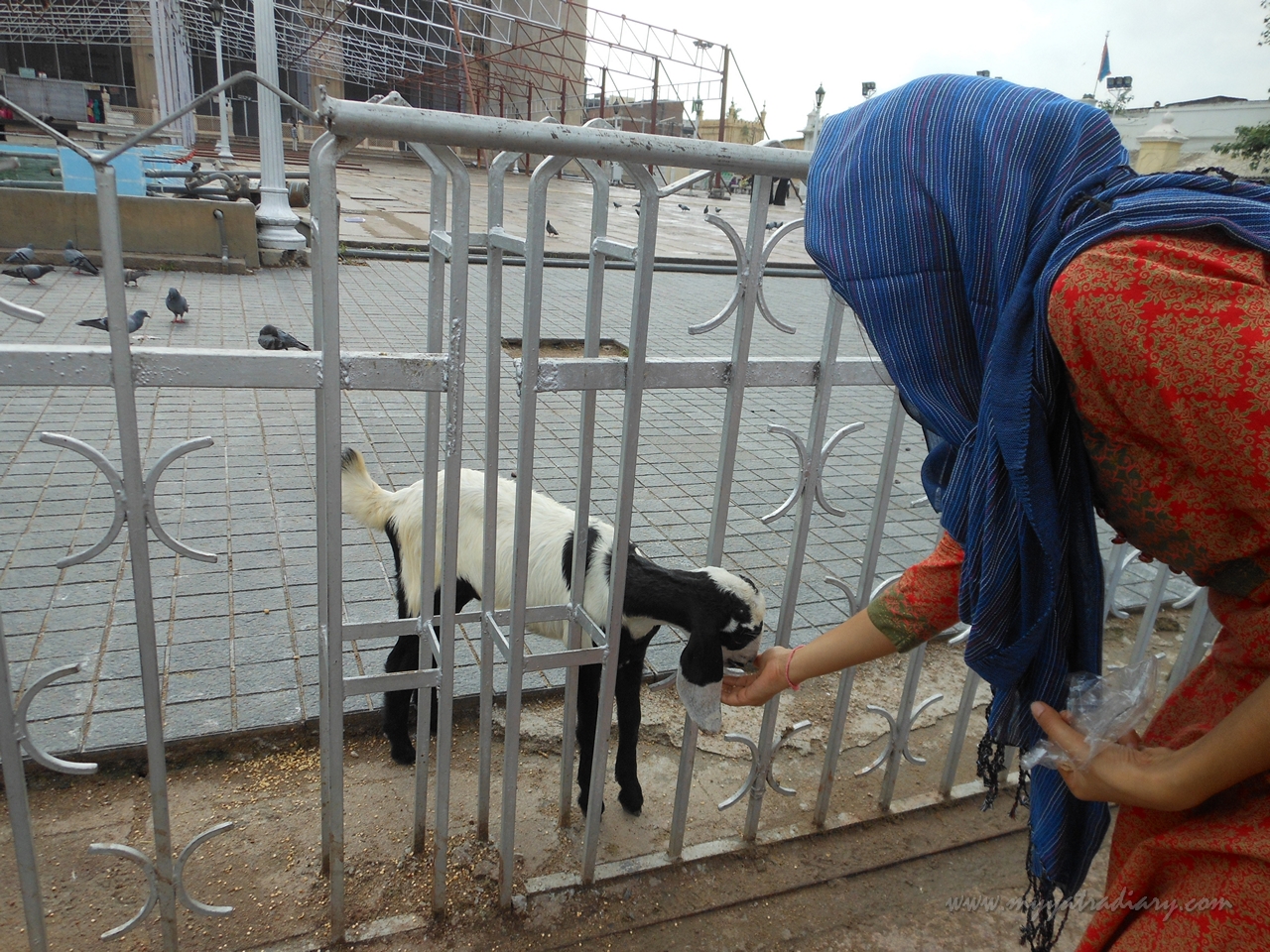 Travel becomes a strategy for accumulating photographs- Arati Shah takes this notion a bit too seriously. She allows her readers to sneak peek into the holy pilgrimage locations all across India. Her photographs aim to ignite your knowledge and endeavour, to tour your motherland with utter willingness and comfort. Celebrate the holiest of festivals with a desire to relive every moment which she makes possible with her writing.
Facebook: https://www.facebook.com/myyatradiary
Twitter: https://twitter.com/artisdiary
4. The Wanderer: http://www.sid-thewanderer.com/
Travel enthusiasts all over the world wish to capture art, architecture, food habits and the culture of a particular location. Siddharth Joshi welcomes you to his world of effective story telling with nothing but words and photographs. Learn about the culture, food habits, accommodation and even coffee shops as you wander your way into the wild. Share your best pictures and tell your story as his initiative to be a part of your dream. His blogs insist on taking shots with an instrument that you possess, thus making way for iPhone photography review.
Instagram: https://www.instagram.com/siddharthajoshi/
YouTube: https://www.youtube.com/channel/UCY4rE2X-n2-TM_4K65CfXew
5. Anki on the Move: http://www.ankionthemove.com/
This young woman, Ankita Sinha aka Anki, has already toured over eighteen countries and posted three hundred plus travel stories on her blog. She is a great adventure enthusiast as well and loves the thrill of skydiving, scuba diving, zip lining, zorbing and all such activities that thumps the heart at twice its pace. Ankita takes life by its collars and tries to gather as many moments as she can. Following her blog, you too will realize that life is not meant to be spent in one place!
Instagram: https://www.instagram.com/ankionthemove/
Twitter: https://twitter.com/ankionthemove
6. The Shooting Star: http://the-shooting-star.com/
Ever wished of hitchhiking your way amidst Romanian highways and exploring Costa Rica's explicit chocolate farms? Voted by Vogue India as the best blogger for her exquisite writing and clever use of photographs, Shivya Nath's blogs have come a long way. Her recent publications find a place in Times of India and NDTV but that is not all, she caters to potential traveller's queries. Explore the world continent wise as she depicts her personal experiences in a 'My Travels' page.
Facebook: https://www.facebook.com/theshootingstarblog
Twitter: https://twitter.com/shivya
7. Devil on Wheels: http://devilonwheels.com/
A traveller of time and space, Dheeraj 'Passionate' Sharma delights his readers with gorgeous descriptions of Himalayan wonders teamed with easy-to-understand writing and awe-inspiring photographs. Learn details of travel itinerary before you plunge your way into the unknown. Software developer by profession, Sharma specializes in helping tourists find partners and explore travel guides and accommodation details. His DevilOnWheels community is known for easy navigation and plentiful of vital touring information.
Facebook: https://www.facebook.com/devilonwheels
Twitter: https://twitter.com/devilonwheeels
8. Joshi Daniel: https://joshidaniel.com/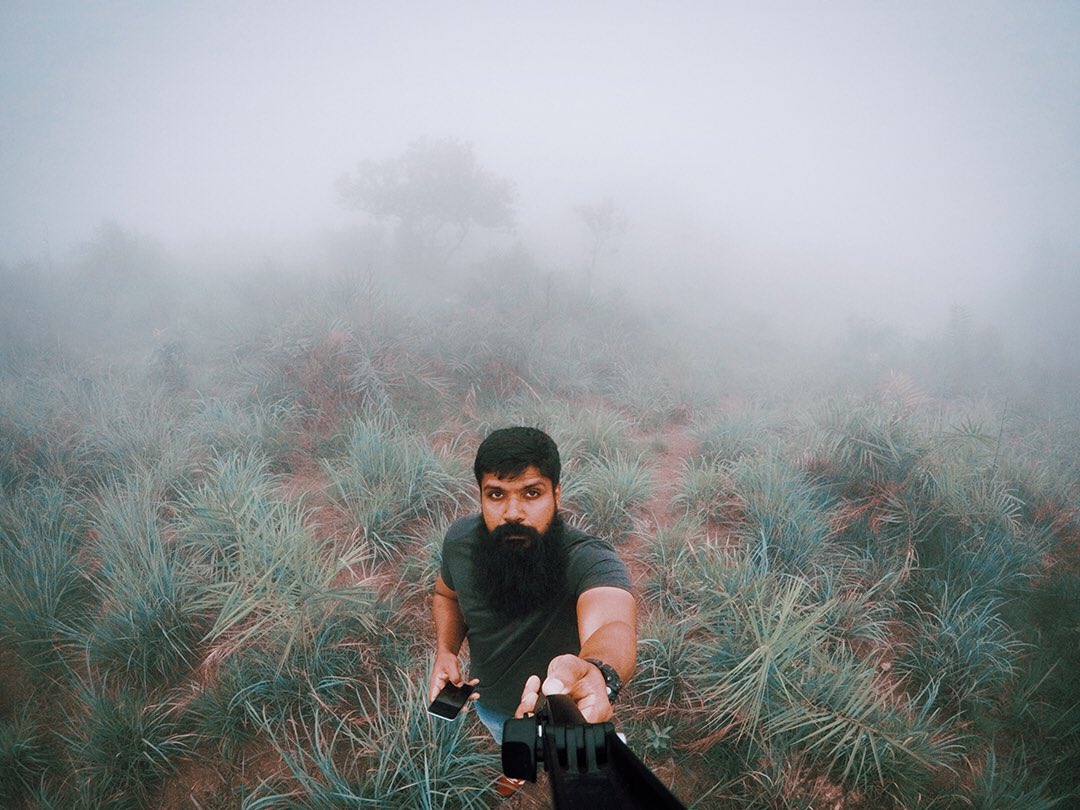 Photographs speak a thousand words. The camera is Joshi's most befitting pen as he thrives to please his viewers with his photographs from all over the globe. A perfect blend of aesthetics and the rawness of his pictures will surely win your heart. Joshi aims to capture the innocence and puts forward his ideas through the depiction of society, a lifestyle and the entire culture as a whole. His blog, followed by photographers worldwide definitely makes you feel like refueling your willingness to lift your bag-packs and just leave.
Instagram: https://www.instagram.com/joshidaniel/
Facebook: https://www.facebook.com/joshidanielphotography
9. Romancing the Planet: www.romancingtheplanet.com
As the name of the blog suggests, this young man wants to embrace the world with open arms. He crafts interesting posts that are mostly advices on "what to", "where to" and "how to" at different locations across the globe. After completing MBA, Sai gave up his claims on a corporate life and moved ahead to find the higher spirit hidden within him. This could only be unleashed by traversing out into an unknown world.
Facebook: https://www.facebook.com/RomancingThePlanet/
Instagram: https://www.instagram.com/saikarthikreddymekala/
10. Travel with Neelima: www.travelwithneelima.com/
How about taking an entirely new journey through known and even unknown destinations through a blog? Neelima articulates her blog in a subtle and easy to understand manner which ignites your travel bugs. Problems? Ask Neelima directly, and she will respond to you in no time. Travelling is not just lying on a bed of roses but enjoying a scene as it is where it is. Neelima very carefully points down her journey to more than 20 territories in India through specialized blogs and essays. Tour through the Himalayas and learn about the potential problems that you might face.
Instagram: https://www.instagram.com/neelimav/
Facebook: https://www.facebook.com/TravelWithNeelima/
These bloggers provide complex information on travelling worldwide with or without a partner. Their natural flair for writing and power of their photographs to support the same are sure to bring a smile. Work hard, travel harder!