Technologies and gadgets have become part and parcel of anyone's daily lives. Especially with the introduction of smartphones and fast internet, these dependencies have increased manifold. Today, your smartphone manages everything from basic web surfing to handling your business accounts. So, if you are a tech freak or coding geek, then you need to follow these experts and consider their opinions.
These are the top tech bloggers of the Indian subcontinent, and they bring to you the best of tech releases and software updates that the world is going to experience.
1. Harsh Agarwal:-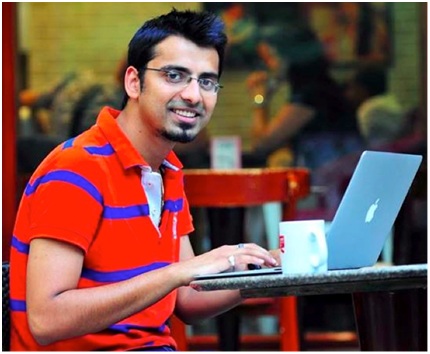 "Blogging for bloggers" is the sole motto of Harsh Agarwal. Founder and editor-in-chief of ShoutMeLoud, his blogs focus on providing tips and directives on taking up blogging as a career. Any individual of the country weaving thoughts of becoming a professional blogger needs to visit ShoutMeLoud for garnering this technical know-how. Moreover, he also provides useful insights and tips on drawing more customers to a blogging site. An engineer by education, he also renders directives on making a blog SEO friendly and therefore climbs the SERP ratings.
Website: https://www.shoutmeloud.com/
YouTube: https://www.youtube.com/channel/UCafQp8G6veE5h3utIq1xeuA
2. Srinivas Tamada
Srinivas Tamada, the creator/founder of 9 lessons, is perhaps one of the most efficient programming tutors looming the internet. Published a few years ago, his blogs have seen a good fortune over the years. While database, programming, CSS and web design comprise his core tutorials, the man also provides useful intricacies on PHP, AJAX, JQuery, and Demos. He provides notifications and updates to his users through his Facebook profile and ensures that they do not miss out on any useful information.
Website: http://www.9lessons.info/
Twitter: https://twitter.com/9lessons
3. Raju PP
After gaining a graduation degree in electrical engineering, Raju PP decided to take his knowledge to the masses through his blogs. As a result, TechPP (Raju's company) saw the face of World Wide Web in 2008. Ten years down the line, this company provides tech reviews and similar blog postings through Raju's columns. What's more? The site even draws comparison between the latest gadgets and their relative pros and cons in this Indian market.
Website: http://techpp.com/
LinkedIn: https://in.linkedin.com/in/rajupp
4. Amit Agarwal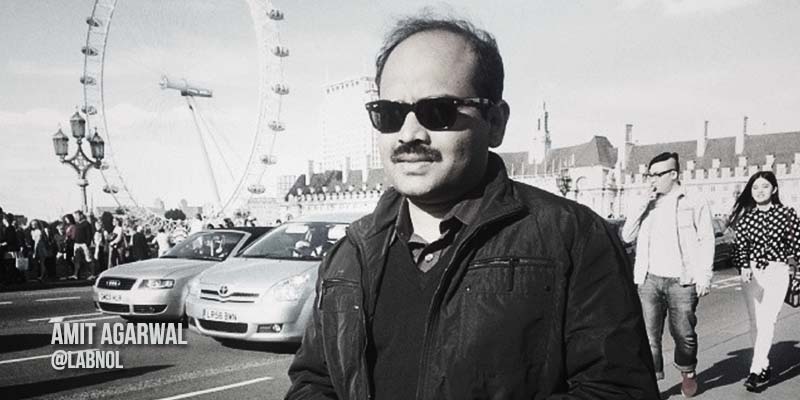 If you are a tech freak, then you must have come across the name Labnol. It is the first professional blog of this Indian subcontinent created by Mr. Amit Agarwal. With rich experience as an ex-employee of ADP inc., Amit set his foot into this blogging arena in the year 2004. Since, Labnol has been providing in-detail posts on Google, Apple and WordPress. Backing his expertise and penning journals for the Wall Street Journal India; this man also gained eminent associations with the Outlook magazine, CNBC TV18 and The Hindustan Times as well.
Website: https://www.labnol.org/
Twitter: https://twitter.com/labnol
5. Ankit Kumar Singla
Hailing from Delhi, Ankit Kumar is the founder of BloggerTipsTricks. He began this service as a passion and encourages his readers to enlighten them on latest technologies. With more than 50,000 visits per month, Mr. Singla specializes in SEO perfection, internet marketing and is also a freelance web designer.
Website: https://www.bloggertipstricks.com/
LinkedIn: https://in.linkedin.com/in/ankit-singla
6. Rajesh Namase
The name Rajesh Namase associates with every tech geek who searches the web for "How to do" tips. The founder of TechLila in 2012, Rajesh Namase has made his website into a virtual technical encyclopedia. He prefers to talk on niche topics that may include minor Windows hacks to using an OTG cable in a smartphone. TechLila also supports guest blogging and is therefore, an attractive platform for new bloggers to showcase their talent.
Website: https://www.techlila.com/
Twitter: https://twitter.com/namaserajesh
7. Pradeep Kumar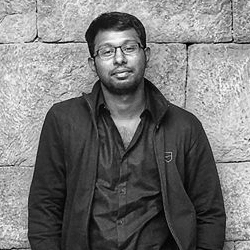 This man started blogging when he was just 17 years of age. For Pradeep, blogging is a tool to enrich his readers about every new facet of technological expertise. His company goes by the name of HellBoundBloggers and is one of India's most popular technology and software blogs now. In addition to this, Pradeep is an expert in SEO and provides impeccable information on ecommerce, WordPress and similar platforms.
Website: https://hellboundbloggers.com/
Facebook: https://www.facebook.com/hellboundblog
8. Abhijeet Mukherjee
Guiding Tech is the name when one talks of Abhijeet Mukherjee. This website caters to every sector of new gadget releases, be it software or a new gizmo. Through his blogs and posts, Abhijeet provides latest information on new operating system releases as well as intricate details about significant updates. Guiding Tech also provides columns on online tools which include "How to" articles and pointer tricks to say the least.
Website: http://www.guidingtech.com/
YouTube: https://www.youtube.com/user/guidingtechvideos
9. Mohit Verma
Rather than keeping it niche, often tech bloggers like to go avid. This is what Mohit Verma looks to achieve through his efficient blog posts. Not only does he provide updates and reviews on new technologies but he also ponders on cameras, mobile phones as well as smart watches. In addition to this, Verma also draws useful comparisons between camera siblings and backs up a model with significant reasoning. The Tech Gram created by Mohit is currently one of the most read blogs with more than 1000 viewers and responders every month.
Website:  http://www.thetechgram.com/
LinkedIn: https://in.linkedin.com/in/mohit-verma-23a91a129
10. Jashpal Singh
The year 2009 saw the creation of SaveDelete.com through the hands of Jashpal Singh.  A man on a mission, he specializes in blog posts that deal in latest social media news, technological designs, tips and software hacks and many others. Through SaveDelete.com, Jashpal Singh provides special guidance on coding intricacies that not only helps students, but also professionals dealing with the subject.
Website: http://savedelete.com/
LinkedIn: https://in.linkedin.com/in/jaspal-singh-979b477
Hence, if you are a tech enthusiast or looking to gain some knowledge on a specific technology, these top influencers can guide you for sure. Moreover, some of them can also help you before you decide to buy a new smartphone or laptop.