The Indian automobile industry has been growing leaps and bounds in the last decade. The count of bikes and cars are compounding daily in this Indian subcontinent. However, whenever, you as a potential owner are looking to make your choice of a new bike or car, a horde of factors can affect that decision. Thus, comes the need for expert advisers helping in proficient decision makings.
So, serving as a catalyst in the process, this article is bringing to you the top 10 auto influencers whose opinions do matter before signing off that down payment amount cheque. Have a read.
Anuj Prajapati
Residing in Bangalore, Anuj Prajapati is a name which every Indian motorist and enthusiast speak of. With intricate knowledge and core interest in automobiles, Anuj portrays the pros and cons of every vehicle he reviews. Moreover, he also provides periodic and timely updates on the introduction of a new four wheeler or a two wheeler on the Indian roads.
His twitter and Instagram accounts are true reflections of his work; they help readers with the comparisons and reviews drawn by Anuj in his blogs.
Website: http://beforeworks.com
Twitter Link: https://twitter.com/anujprajapati11
Instagram Link: https://www.instagram.com/anuj6037/
Sagar Patel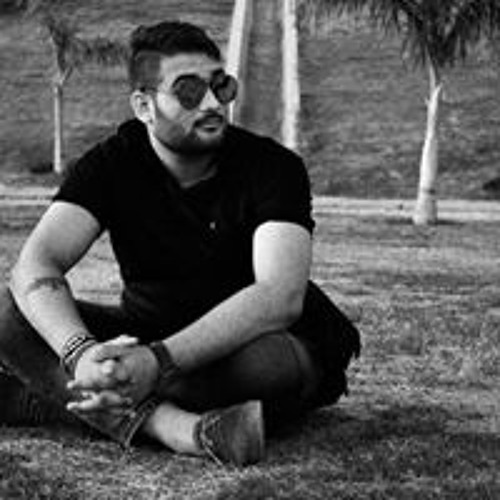 The owner and creator of RushLane, Sagar Patel is a man on a mission. One of his biggest perks is that he provides unbiased and honest reviews on the various models of bikes and cars hitting the Indian market. The majority of his readers are executives, enthusiasts, and investors of the automobile world.
Website: https://www.rushlane.com/
Facebook Link – https://www.facebook.com/rushlane
Sundeep Gajjar
15 years since their inception in the world of motorcycle reviews and blogging, xBHP remains the top organization of motorcycle reviews in India till date. And the man behind this epic achievement is Sundeep Gajjar. Driven by a sheer adrenaline rush, Sundeep aka 'Sunny' is a man of motorcycling and photography.
He is perhaps the only blogger to have drawn a comparison between the Suzuki Hayabusa and the Kawasaki ZX-14R on a single platform. His reputation has earned him eminent partners such as Castrol and CEAT. Sunny also holds the record biking through several countries of the globe.
Website:- https://www.xbhp.com/
Youtube link:- https://www.youtube.com/user/xBhpvideos
Rachit Hirani
Hailing from a family that lives off the automobile industry, Rachit knows every nitty gritty detail of automobiles. His love and passion for four wheelers are overwhelming, and giving his passion an identity; he graduated in automobile engineering. In fact, he was one of the primes to drive a Nano traversing the Golden Quadrilateral. Exclusively meant for automobile enthusiasts, his Motor Octane serves those who are looking to or willing to own a new vehicle.
Website: https://motoroctane.com/
Instagram Link – https://www.instagram.com/MotorOctane/
Twitter Link – https://twitter.com/motoroctane
Kamalahasan TN
From cars and bikes to everything nice, Kamalahasan covers all in his automobile blogs. Be it any brand; if it runs on Indian roads, Kamalahasan is sure to provide his viewers with an exclusive review. Moreover, he also provides reasons and advises on whether a bike or a car is apt for purchase or not. This becomes the USP of his reviews and is the prime reason for his impeccable punctuality.
Website: http://burnyourfuel.com/
Facebook link – https://www.facebook.com/KamalahasanTN
Shahnawaz Karim
If a person is looking to purchase a new two wheeler in India, then logging on to Wheels Guru becomes an inevitable part of his venture. Founder and chief editor, Shahnawaz Karim further enhances this fact with his impeccable blogging reviews. From prices to paddle shifts, Karim covers it all.
The man also lays specific stress on bike maintenance through his videos and posts. Users find this handy and have become the USP of Wheels Guru over the years.
Website: http://www.wheelsguru.com/
Facebook Link: https://www.facebook.com/wheelsguru/
Saad Khan
This man is a part of India's friendliest and most in-detail biking website BikeAdvice. Currently, as the editor-in-chief of this company, he looks to extend its services to the masses. BikeAdvice covers all intricate details about every new release that happens in this two wheeler industry. Saad Khan has been in association with BikeAdvice for a couple of years now, and his hard work has given this website its deserving position.
Website: https://bikeadvice.in/
Facebook Link – https://www.facebook.com/BikeAdviceIndia
Vikas Yogi
Instigating his journey as a content writer for an online media agency, Vikas soon became a leader in this role. His passion and inner affinity for automobiles were evergreens, and this led him to start IndiaCarNews.com in association with two more members. Currently, IndiaCarNews.com is one of the country's top most automobile blogs looming the World Wide Web Consortium.
Website: https://www.indiacarnews.com/
Facebook Link – https://www.facebook.com/IndiaCarNews
Faisal Khan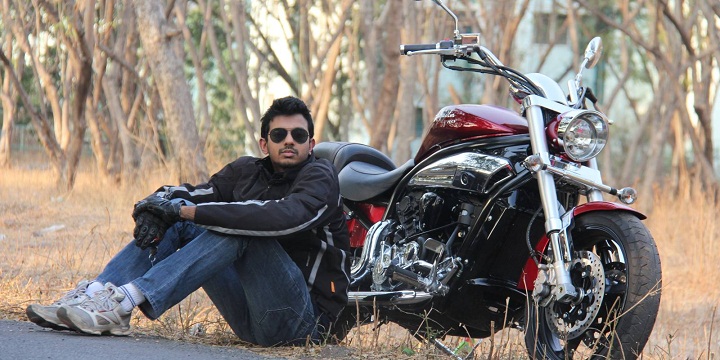 The biggest USP of Motorbeam is its ability to provide honest reviews and updates about the latest cars and bikes. Faisal Khan provides impeccable and utmost details about every car and bike that hits the Indian market. Not only does he gives reviews, but the whole team also performs road tests of both bikes and cars to provide intricate comparisons between similar models and iterations. He also indulges in the publishing of monthly magazines and community forums.
Website: https://www.motorbeam.com/
YouTube Link – https://www.youtube.com/c/motorbeam
Rohit Khurana
Car Blog India is essentially an automobile news website and the man behind this popular website is Rohit Khurrana. Through these blogs, Rohit Khurrana concentrates on the intricate facets of this Indian automobile market. It is currently among the top 3 websites providing best automobile reviews and is constantly gaining in prominence. In addition to reviews, they also draw comparisons among the latest models.
Website: http://www.carblogindia.com/
Facebook Link – https://www.facebook.com/indiacarblog
These top 10 auto bloggers are sure to provide you with the best solution when it comes to making the right vehicular choice.